Submitted by
content
on Thu, 04/27/2017 - 14:45
Juventus defender Dani Alves reckons that the club are in good condition to win the Champions League this season.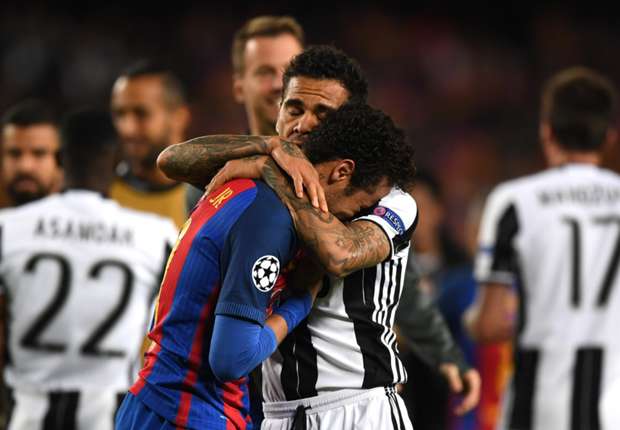 Even though Juventus are looking to win the domestic league title for a sixth consecutive season, they have been unable to win the Champions League. Inside, their last success in the tournament was back in 1996 when the likes of Alessandro del Piero were at the peak of their careers. Several generations of players have since come and gone, but Italian club have been unable to make a difference. The closest that Juventus have come since then is reaching two finals, with the most recent being in the 2014-15 season when they were beaten by Barcelona.
Incidentally, Alves was part of the Barcelona team that defeated Juventus in that final. Now, he is hoping to help the Italian outfit go one better by bringing the trophy to Turin. The presence of a player like Alves certainly help the club, as the Brazilian has been immensely successful in his career in terms of major titles.

Alves saw Juventus get a crucial victory during the weekend by beating rivals AC Milan 2-1 in the league. A 97th minute penalty by Paulo Dybala helped achieve this success. Juventus have opened a 12 point advantage in the table as a result of this win, and Alves is confident about the club maintaining this success for several years.
"We are in good shape, both physically and psychologically.Now we are going into the most important part of the season. Great players work all year to be ready for these moments... to win competitions. Together, we can have a great finale to the campaign.I expected it to be a strong Juve side when I arrived, because a team that wins five consecutive Scudetto titles and reaches the Champions League final has to be strong," said Alves.