Submitted by
content
on Tue, 08/16/2016 - 13:59
Daniel Alves penned a 2 year long deal with Juventus on June 27 of the ongoing year and the Brazilian defender has recently unveiled some of the reasons of why he decided to make a move from Barcelona to the Italian outfit Juventus.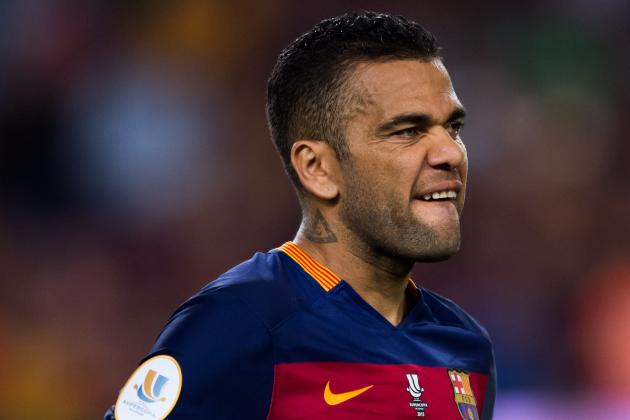 The Brazilian right-back still had 12 more months remaining in his contract with Barcelona but he opted to take an early exit away from Camp Nou and one of the things that Alves is hoping to achieve during his time in his new club is to win the Champions League.
"The club's dream is to win the Champions League and I hope to help them achieve this. I can't say exactly what Juventus require to win the Champions League. That's something I'll begin to work out from now onwards. We need to believe we can win the Champions League if we are to do so. My team-mates and I will give it our best shot." Daniel Alves said.
The 33 year old defender has experience in lifting the European title as he has done it on 3 separate occasions with his former club Barcelona and he will provide his new teammates experience and guidance in the pitch but winning the Champions League is something easier said than done as it's the competition that every top club wants to lift and every season, clubs appear to get better and better.

When the transfer was officially completed and Daniel Alves was unveiled as a new arrival of Juventus, the Brazilian defender stated that one of the things that motivated him to join the Italian club was their history as he said: "It's an honor to be here. Juve have a great dream and I want to make it a reality. The club's history fascinates me. I also wanted a new experience, in a new country.
"Juventus is a club full of interesting challenges and goals. There's a unique opportunity to go down in history here. I'm not someone who looks for an easy ride. I'm not a star, I'm a real grafter."