Submitted by
content
on Sat, 08/27/2016 - 05:23
Dani Alves made the most out of Barcelona's most successful period in the club's history by collecting a large number of titles with the Catalan club.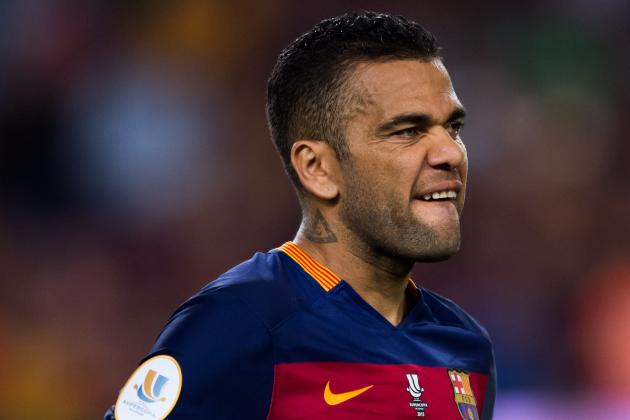 However, he made the surprise decision to leave Barcelona even when he was the undisputed number one despite his age. At 33 years of age, it was clear that Alves did not have a lot of years left in him. Yet, he was seen as the next Cafu in many ways. He could have gone on to represent Barcelona at least for the next two years before thinking about a move.
The surprise move to Juventus came about andAlves took the opportunity without second thoughts. He joined the club on a free transfer, but many have viewed this decision as a backward step for the player. Barcelona are a club who will be regularly competing for titles. Even though Juventus have won the last five league titles in succession, they have struggled when it comes to European competitions due to the significant deficiency in terms of budget. The recent sale of Paul Pogba allowed the club to bring in Gonzalo Higuain for £80 million. The Argentine striker has now become the most expensive acquisition in the club's history.

Alves claims that Juventus are also steeped in history and are not a backward step compared to his career at Barcelona. "I have left a great team to go to a team of the same level.Juventus is at the height of Barcelona for the players, for its successful history and for the fans. I do not think I have taken a step back because otherwise I would not choose this team.The level of players that I have found here is very high, it is not only the new signings who allow us to aspire to the Champions League, but also the group that was already here last season," said Alves.