Submitted by
content
on Sat, 01/21/2017 - 13:55
Dani Alves is hoping that Sevilla will be able to qualify for the last 16 of the Champions League despite a recent defeat against Juventus.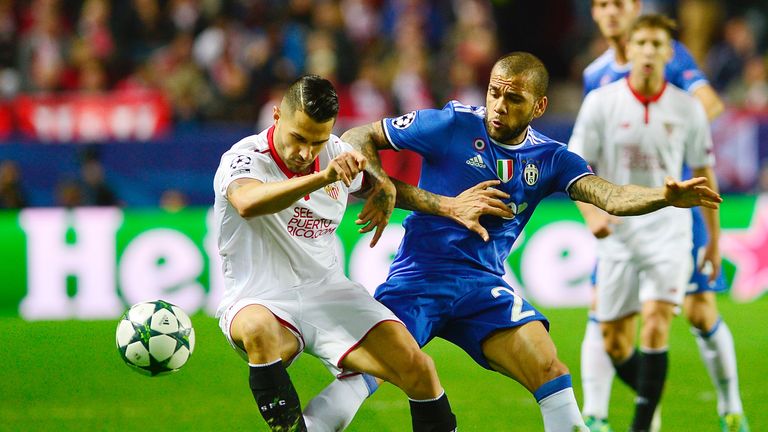 Alves, once of Sevilla, came up against his former club in the colours of Juventus, who have been looking to become successful in the Champions League for more than two decades now.
The club came close to winning the honour two seasons ago when they lost in the final against Barcelona. This time around, Massimiliano Allegri has managed to put the club on an easy path towards the last 16 after winning the game against Sevilla 3-1.
This victory might mean that the club will be able to finish the group as the winners, but it puts Sevilla at the risk of being knocked out. French club Lyon managed to win the game against Dinamo Zagreb and both teams go into the final round unsure about their status for the knockout stages.

Sevilla will be able to reach the last 16 with a victory against Dinamo Zagreb, who are yet to take any point from the five group matches. Alves spent six years with the Spanish outfit before moving to Barcelona in the summer of 2008 for £ 25 million. He recently left the Catalan club to join Juventus on a free transfer.
"I have a lot of appreciation for Sevilla but when I go out on the pitch, I'm very competitive for my team. [But] I hope that Sevilla can go as far as possible. I think this team has already shown that it is capable of a lot. I will be supporting them. We knew it was going to be a tough game but we played very well. We were solid throughout the game and we deserved the win," said the Brazilian defender after the game.