Submitted by
content
on Wed, 12/12/2018 - 11:07
Paris Saint-Germain star Dani Alves has said that Kylian Mbappe has yet to reach the level of Neymar despite making excellent progress since his move to Parc des Princes. The France international had a wonderful summer where he was instrumental towards Les Bleus' World Cup triumph and he has continued with the same of vein of form for Les Parisiens this term, where they have the perfect league record after 14 matches.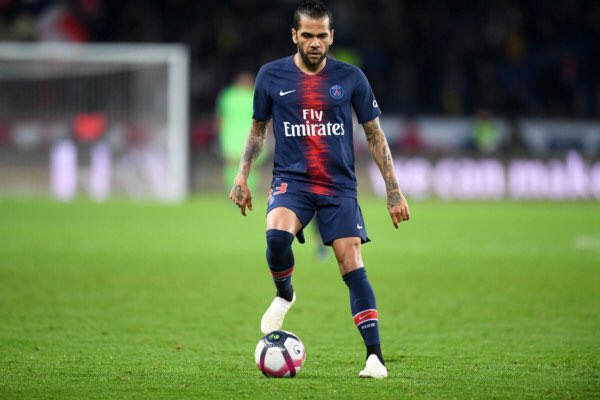 Despite this, Alves remains adamant that Mbappe is still far off from matching Neymar's profile, but could become one of the world's best in years to come, he added: "I believe Neymar and Mbappe have different profiles. Mbappe will become one of the historical players in football, but I believe Neymar has already reached that level. Mbappe is still in the process of getting there. But I think that if Mbappe is clever, which he is, he will not waste the opportunity to learn from Neymar. I say that because Neymar learned a lot from [Lionel] Messi. It is a chain of learning, a sequence."
Mbappe and Neymar have gone toe-to-toe since the current season started but "the former has been grabbing the headlines with some standout performances including his quadruple against Lyon last month. " As such, nothing appears going wrong for the "attacker at the moment " and it remains to be seen whether he can lead from the front to end the club's wait for the Champions League crown.
Paris Saint-Germain have only been able to reach the round of 16 during the previous two years in the competition but they come into the current campaign with high expectations from the fans and media alike. They still, however, have work to do to reach the knockout phase itself with them currently trailing Liverpool and Napoli by a single point with two matches remaining.