Submitted by
content
on Mon, 06/20/2022 - 02:23
1. 4-3-3
Lionel Messi, Dani Alves, Xavi Hernandez
GK - Gianluigi Buffon - The best goalkeeper of all time. Alves played just one season with Buffon but what a season it was - the pair won the league and cup double and reached the Champions League final.
RB - Dani Alves - We couldn't leave Alves out of his own team, could we? And also, is there any better right-back who's played in the last 20 years? Probably not.
CB - Carles Puyol - The leader of the greatest Barcelona team of all time. Alves and Puyol won absolutely everything together.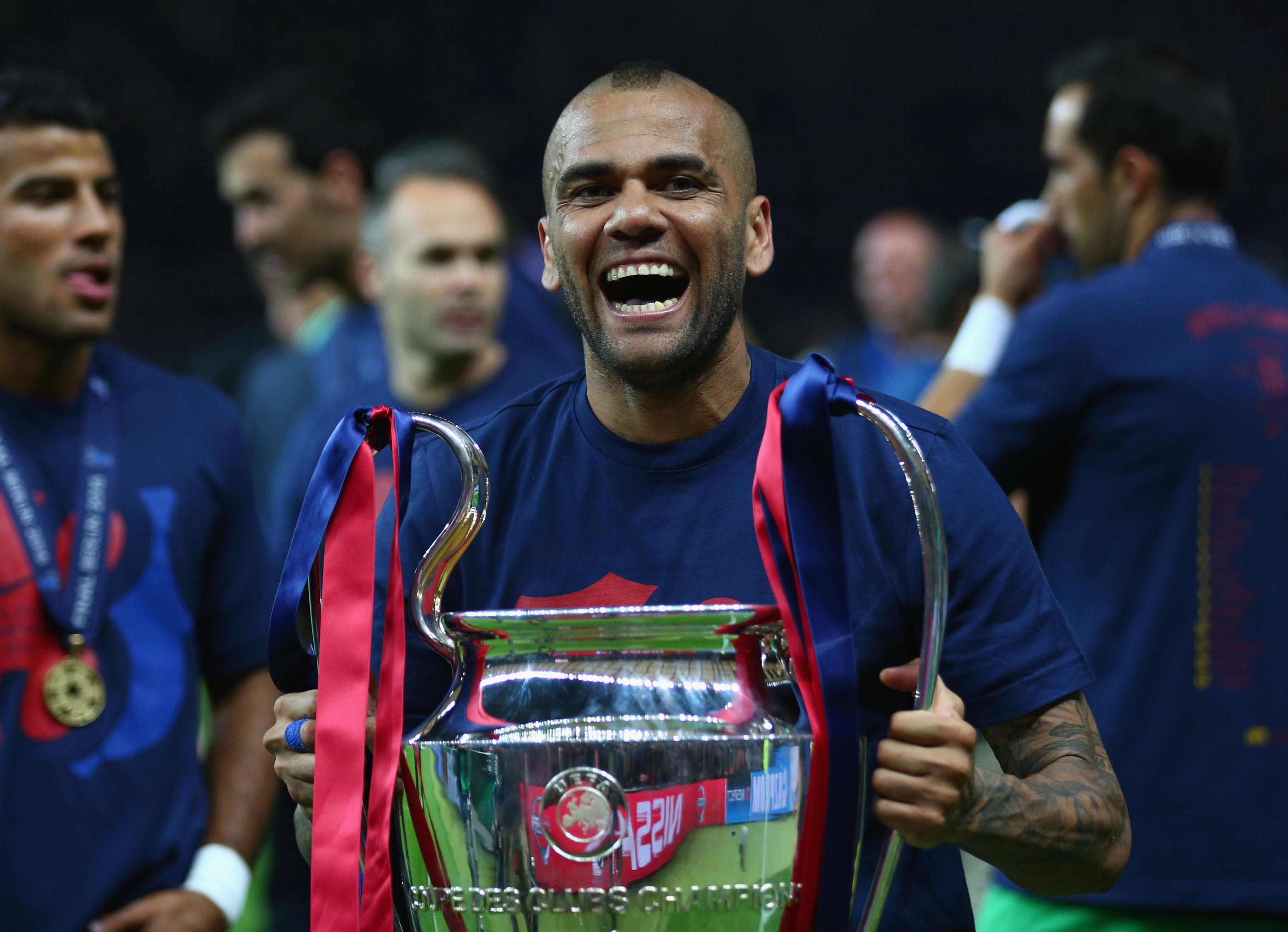 CB - Giorgio Chiellini - Another who Alves only spent one year with. Chiellini and Alves were fantastic in a stoic Juventus defence.
LB - Jordi Alba - While Dani Alves was wreaking havoc on the right flank, Alba was over on the left doing something similar. A brilliant attacking full-back.
CM - Kaka - Alves and Kaka shared the field at international level so the Ballon d'Or winner makes the cut here. On his day, there were few better attacking midfielders in the world.
CM - Andres Iniesta - A real spark in that Pep Guardiola Barcelona team. Iniesta is one of the best footballers of the 21st century.
CM - Xavi - It's fair to say that Xavi won absolutely everything with both Spain and Barcelona. Champions League, World Cup, Euros, La Liga - you name it, he won it. The Barca legend is now coaching Alves at Camp Nou.
RW - Lionel Messi - Alves' greatest ever teammate. The full-back set up 43 of Messi's 672 Barcelona goals.
ST - Luis Suarez - A goalscoring machine in the Netherlands, England and Spain, Suarez was at the peak of his powers while playing alongside Dani Alves, scoring 59 goals in 2015/16.
LW - Ronaldinho - The Brazilian forward actually left Barcelona in the summer that Alves joined, but they did play together at international level. The best player in the world between 2004 and 2006 and it wasn't even close.