Submitted by
content
on Thu, 11/11/2021 - 04:08
Sleeping La Ligagiants Barcelona are said to be considering a possible move for club legend Dani Alves. This is according to Spanish journalist Toni Juanmarti. He disclosed that Barcelona are looking at the prospect of re-signing the Brazilian international at the age of 38. Juanmarti added that the chances of signing is slim at the moment.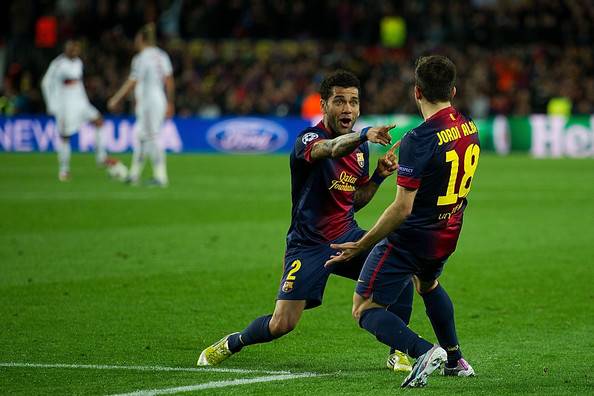 Dani Alves is a free agent after his contract with Sao Paulo was cancelled due to the dispute in payment between him and the Brazilian league outfit. Dani Alves recently stated that he won't mind offering his services to the Catalans.
Brazilian utility player Dani Alves is widely regarded as one of the best fullbacks. He is the most successful player in terms of trophies. Dani Alves has won 43 trophies in his career till date.
Dani Alves signed for Barcelona in 2008 and he went on to spent eight years at the club before leaving in 2016. While he was a Barcelona player, the Brazilian won several trophies including three Champions League titles. He has a return of 21 goals and 101 assists in 391 games for the Catalan giants.
Barcelona have struggled to find a consistent right-back since Dani Alves left the club five years ago. The likes of Sergi Roberto, Oscar Mingueza, SerginoDest, Aleix Vidal and Emerson Royal have failed to replace Alves.
Since he left Barcelona, Dani Alves has played for a lot of big clubs. He has represented teams such as Juventus, Paris Saint Germain (PSG) and Sao Paulo since his time at Barcelona came to an end. Dani Alves made the decision not to return to Sao Paulo training after winning the gold medal at the Tokyo 2020 Olympic Games football event due to unpaid salaries on the part of the Brazilian top flight club. His contract at the club was then cancelled.