Submitted by
content
on Sat, 04/11/2020 - 16:07
Spanish defender Angelino has refused to rule out the prospect of returning to Manchester City in the future. The 23-year-old was re-signed from PSV Eindhoven through a buy-back clause last summer and he made 12 appearances for the Citizens before sealing the temporary exit to Leipzig during the January transfer window.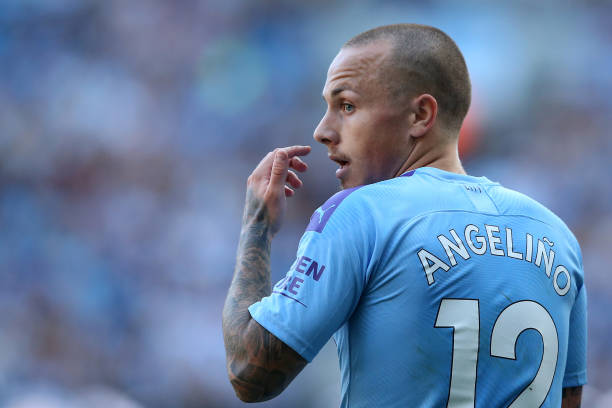 The Bundesliga outfit have the option to make the deal permanent at the end of the campaign but Angelino remains open to making another comeback with the Citizens, he told: "I went to Manchester when I was 16, and I got the thorn in my head from not settling down. But I'm still a Citizen and I don't give up getting a place there. He said he [Guardiola] was going to be delighted, that it was the perfect setting to see me again."
Angelino has been a regular starter since making the move to the German giants and he has already made eight appearances. One of those came during the second leg of the Champions League round of 16 against Tottenham Hotspur, where he provided an assist in a 3-0 win for Leipzig. Leipzig have been impressive during the course of the current campaign but they have recently dropped off in the pursuit of the league title.
Leipzig have played out stalemates during the past couple of league encounters and that has seen them drop to the third spot behind Bayern Munich and Borussia Dortmund. Bayern are currently holding a five-point advantage over them and that seems an unassailable lead to hold at the moment, particularly with the holders unbeaten in the calendar year.
The Bundesliga has been suspended for a couple of weeks due to the COVID-19 virus and there are no games scheduled until the start of April. There are still doubts whether the matches would resume at that point but the clubs have been aided with UEFA taking the decision to postpone the Euros to 2021.