Submitted by
content
on Tue, 01/25/2022 - 12:21
Dani Alves made a surprising return to Barcelona in November 2021. The Brazilian right-back returned to the Spanish La Liga side some days after the club appointed Xavi Hernandez as their new manager. The 38-year-old was a free agent when the Catalan giants pounced on the chance to bring him back to the Nou Camp.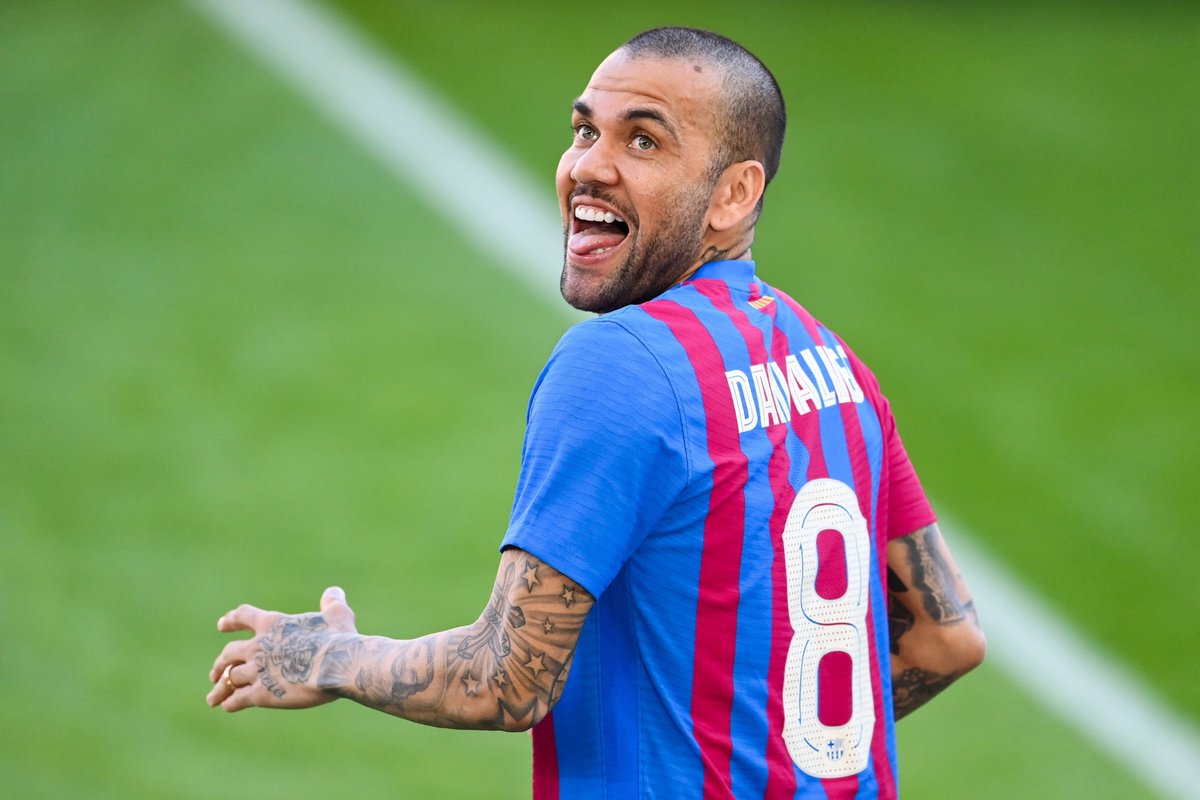 Brazilian defender Dani Alves became a free agent in September 2021. The veteran player refused to train at Sao Paulo due to unpaid wages on his return from national team duty at the Tokyo 2020 Olympic Games. Dani Alves was the Brazil skipper as they retained their gold medal in the football event at the Olympics in Tokyo, Japan last summer. Brazil had earlier won their maiden gold medal on home soil as they saw off Germany to win the football event at the 2016 Olympics in the Brazilian city of Rio de Janeiro.
Dani Alves sat down with Catalan newspaper SPORT to discuss his return to the Nou Camp, Messi and many more.
On his Barcelona return, Alves disclosed that he had been trying to make a return to the Nou Camp for the last five years as he expressed his delight at the second opportunity to play for a big club like Barcelona who have ruled European football on five occasions. He has been given an 18-month contract on his return to the Catalan club until the end of next season.
On Messi and his struggles in the French league, Dani Alves said that the Argentine national team skipper will still show his immense talents at the Parc des Princes and that even the best talents need time to adapt to their new surroundings. The Brazil international is certain that Messi would start to show his quality at PSG just like he did when he was at Barcelona.