Submitted by
content
on Mon, 09/19/2016 - 12:45
Daniel Alves spent around 8 years performing with Barcelona where he managed to win just about every club competition there is to lift.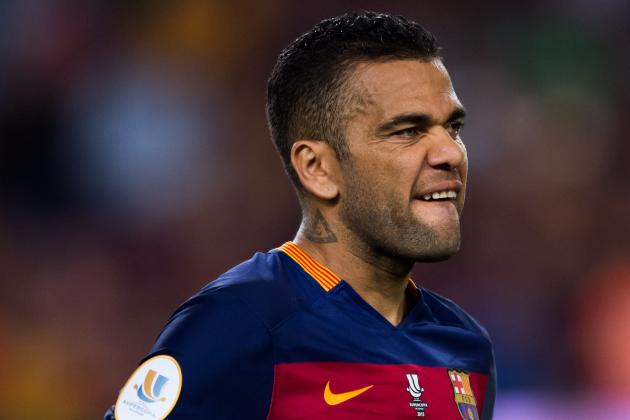 At the age of 33, the Brazilian opted to make a move to a less intense and less physically demanding league which is why he moved to Juventus and even though he has not even been performing for even 3 months in his new club, Alves has stated that Juventus is at the same level as Barcelona, which is something that incredibly difficult to believe.
''I have left a great team to go to a team of the same level. Juventus is at the height of Barcelona for the players, for its successful history and for the fans. I do not think I have taken a step back because otherwise I would not choose this team''
''The level of players that I have found here is very high; it is not only the new signings who allow us to aspire to the Champions League, but also the group that was already here last season. There are true champions here they know what it means to win and they know how to play to win'' Recent Juventus signing, Daniel Alves said.
When it comes to winning the Italian League, Serie A has been dominated by Juventus and this is obvious as they have been emerging as the champions of that league for the past 5 seasons. The best club in Italy at the moment is Juventus and they have been the best for the past years however, when it comes to competing and actually winning in Europe, Juventus has struggled as they have not won the Champions League since 1996.

Barcelona on the other hand are not only dominating their domestic league but they have also been competing and won the Champions League in 2015.
The top offensive players in Juventus right now are: Gonzalo Higuain, Mario Mandzukic, and Hernanes. Even though they are fantastic players in their own right, Barcelona offensive forces are just on another galaxy with the likes of: Messi, Suarez and Neymar.
Juventus is certainly a top European club but Barcelona is just on another galaxy, despite what Alves said, his statement just isn't true.