Submitted by
isport
on Thu, 05/16/2019 - 08:44
Dani Alves says that Neymar might be one of his closest buddies on the Football circuit, but his behavior during the presentation ceremony at the conclusion of the domestic cup final in France was totally uncalled for and he is not going to even try to defend it.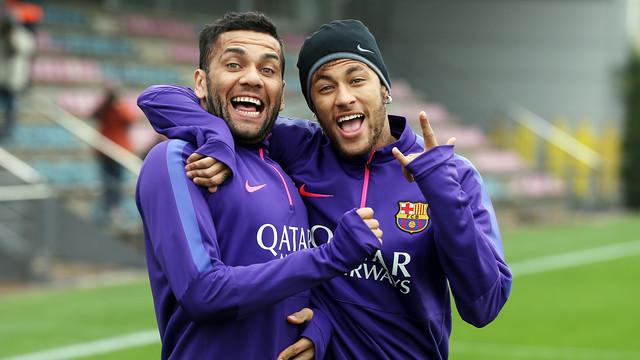 Alves and Neymar not only play alongside each other in club Football, but they are compatriots as well and represent the same country at the international level and hence share a very close relationship.
According to Alves, as far as he knows Neymar, he is a very, very good bloke, but the only little issue with him is that he might just get carried away in the heat of the situations.
Talking about that particular incident where Neymar visibly got physical with one of the spectators who might have said something to him he didn't like, Alves insisted that he could understand Neymar's state of mind at that time.
PSG had ended on the wrong side of the result and Neymar was not particularly pleased about it, but the thing is even if you are angry, you can't respond to the spectators or to anyone like that. You have to keep your emotions in check and make sure you carry yourself in a graceful way, no matter what. What Neymar did there can't be justified by any means.
Alves reckons that Neymar will go back and think about it and will surely take a lesson from it and he is hoping that the 27-year old who is in his second season at PSG won't take any such step in future.
Neymar's strike rate for PSG this season has been outstanding as he has smashed the back of the net 22 times in just 27 appearances.