Submitted by
content
on Fri, 07/23/2021 - 10:44
Veteran Sao Paulo defender Dani Alves has been named on the Olympics squad for Brazil ahead of the football tournament at the Tokyo 2020 Games. Dani Alves is on the 18-man Brazil football squad released for the Tokyo 2020 Olympic Games by manager Andre Jardine.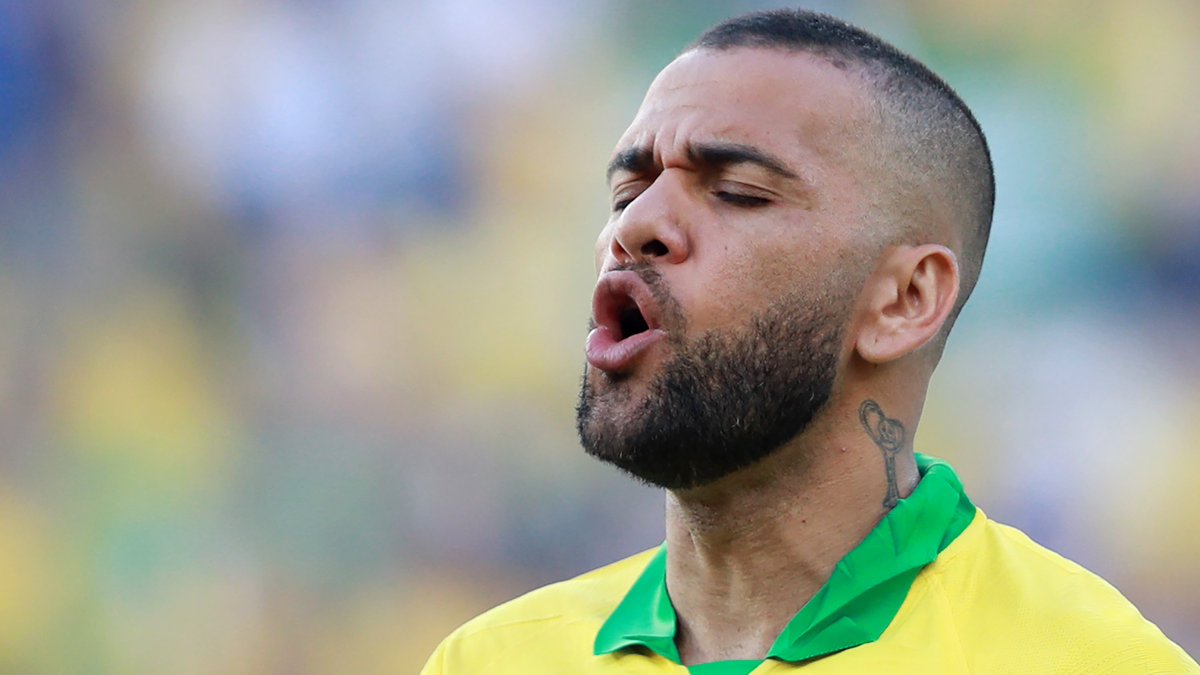 Dani Alves is not within the u-24 age bracket for the Olympics but he qualifies as an overage player. Each team is entitled to three overage players. Ex-Barcelona, Paris Saint Germain (PSG) and Juventus right-back Dani Alves will represent Brazil at the Olympic Games this summer having missed out on the just concluded Copa America tournament in his country.
Alves missed out on the Brazil team to the 2021 Copa America tournament due to injury. Brazil could not retain their title at the end of the tournament after they were beaten by Argentina who ended their 28-year wait for a title. PSG star Angel Di Maria scored the only goal of the game to hand his country a big title. The Brazilians were on the end of a 1-0 defeat thanks to the first half lob over Manchester City goalkeeper Ederson Moraes by Di Maria off the impressive assist from new Atletico Madrid recruit Rodrigo de Paul.
While 38-year-old Dani Alves will represent Brazil at the football tournament of Tokyo 2020 starting next week through to August 7, the defending champions won't be able to call on PSG attacker Neymar who had earlier revealed that he wants to play at the Olympics again. Neymar was part of the Brazil squad that won the football tournament at the 2016 Olympic Games in Rio de Janeiro, Brazil.
Neymar was part of the Copa America tournament this summer and his potential participation at the Olympics in Tokyo has been blocked by PSG who are in no obligation to release him for the tournament.